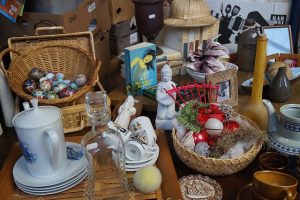 Be it a local move or an international move, having a storage facility is a practical way to inventory and maintain your possessions when the move is in progress. With that said, it comes along with several advantages as well. On the other hand, many people find that their new place does not have enough space to have room for the entire belongings immediately; in that case a temporary storage can help.
What Not To Pack When Moving
The packing is one of the main things to do when moving. And along with all the packing guides you can find in My Moving Reviews you should consider also what not to pack when moving so as to avoid the possible packing problems that can come afterwards. There are things that you are forbidden to move and others that make no sense to pack for moving. Some items are dangerous and possibly harmful and should be avoided when moving. It is important for reasons of safety and security for yourself and your family to be aware of those things.
Frozen food.
It is easiest to dispose of – a couple of weeks before you move eat up the frozen foods. Otherwise you would have to give it away to neighbors or just throw it away. Once frozen food is defrosted it shouldn't be frozen again because it loses its alimentary capacity. If you are moving within state and the distance is short you may be able to take up some food with you in your car. Just be careful with things that go bad quickly especially when exposed to high temperatures like eggs, milk and meat and meat products.
Plants.
Amongst the things not to pack when moving sometimes go plants. If you are moving out of state it may be more difficult for you to take your plants. On the other hand, if you are relocating locally you can pack them to move.
Things you no longer need or use
– old clothes, shoes that don't fit, children's clothes that have become too small to wear, etc. One option you have is to hold a moving sale and another – is to donate them to the Salvation Army. You can also just give away some things to friends and neighbors.
Dangerous things also belong to the what-not-to-pack-when-moving-in list.
What you can do with them is to contact the Environmental Protection Agency (EPA) in order to find out how you can dispose of them or you can recycle. Dangerous is anything that is flammable, explosive or corrosive. And it is usually forbidden to be packed and moved. These include:
acids, chemicals, pesticides and fertilizers, liquid bleach, nail polish and nail remover, paints, gasoline and motor oil, cleaning fluid, lighter fluid, batteries and loaded weapons
.
Documents.
Put in your "what not to pack when moving house" checklist important papers. These include: passports, visas, credit cards, birth certificates, medical and school records, travel documents, car papers, deeds, check book, medicines, keys, mortgage and lease contracts and bank statements. They should go with you. Put them in a file and take them on you when traveling. These are hard to replace for many reasons so guard well your documentation and keep it safe with you. Also remember to put in the file documentation of the other members of the family. If you are traveling with a pet you may need to pick up the vet records for it. It is also a good idea to ask your vet for a recommendation for another vet in the area to which you are relocating.
Things with high value.
If you have expensive jewels, cash, expensive collection, rare items or other – you may decide to put them on a safe and pick them up after your moving is over. You may also decide to take them with you. Just remember that when flying these and the paperwork must stay in your luggage in the cabin because if you leave them in your checked in luggage and something happens to it (it gets lost or damaged) these items may be hard to repair or replace. On the other hand, if you are moving some fine art you can look for crating solutions and crating companies for them. Computers carry a lot of important information so you may prefer to pick that one up with your car and if you can't – check out how to pack a computer here or contact movers to ask them for a free quote on this link in order to get more information.
Things with sentimental value.
Don't pack them when moving out – family photos may go on a CD as a back up, photo albums, items that carry a lot of emotional value to you, things that bring up the happy memories and you find them important, special gifts you have received that remind of you of someone's kindness, etc. The list could be long. The point here is to decide what is really sentimental to you and bring it along or ensure to prepare the special packing for it. This could be the family piano passed on from generation to a generation or other. It is up to you to decide.