Truck Weigh Station in Denver, Colorado
A truck scale is a large set of scales that is used to weigh entire road vehicles and their contents. They are usually permanently mounted to a concrete base. By measuring the weight placed on each axle of the truck, as well as its overall weight, the scale can determine whether the vehicle falls within legal limits for safe travel.
Truck scales are used frequently by those moving large quantities of items, or items which are particularly heavy. This is done to accurately see the maximum weight of the truck and how much it can hold. Metro Moving & Storage offers a truck stop with a weight station in Littleton, Colorado, serving Greater Denver. We offer this to protect you and your belongings when on the road.
Do Trucks Have to Stop at Every Weigh Station?
Each state has different laws and requirements regarding the operation of large motor vehicles. Some states require any motor vehicle, not just commercial ones, to pass through weigh stations while driving in that state. Here is the law in Colorado regarding weigh stations according to AAA:
"Every owner or operator of a motor vehicle having a manufacturer's gross vehicle weight rating or gross combination weight rating of over 26,000 lbs. shall secure a valid clearance from an office of the DOR, from an officer of the Colorado State Patrol, or from a port of entry weigh station before operating such vehicle or combination of vehicles in the state."
As you can see, truck drivers should be aware of all corresponding state laws when driving through the state of Colorado, as well as all other states.
Regardless of whether you foresee your RV, boat or truck falling into this category, we believe it is better to be safe than sorry. The right knowledge of equipment safety needs to be shown by every employee who handles a company vehicle. Having an overloaded vehicle or a vehicle that is too heavy can result in heavy fines, as can failing to pass through a weigh station.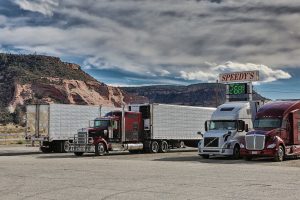 Colorado Certified Truck Scale
One of the most unique services we offer at Metro Moving & Storage is our State of Colorado certified truck scale. There's no need for an additional truck stop visit before your move when you choose Metro Moving & Storage, we are a one-stop shop for convenience and peace of mind during your move.
Our moving experts can help save you from overloading and possible fines. Every move is different, so whether you need to know the weight of a truck, camper or boat, we will use our certified truck scale to help ensure you have a safe moving experience. Please call us toll-free at (303) 798-9313. You can also fill out our online request form for a free quote.