Furniture Moving Service in Denver, Colorado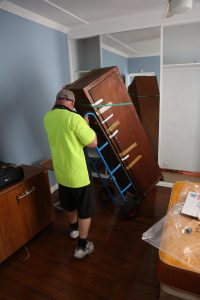 Buying new furniture for your home or office is an exciting thing. Moving that new furniture is the tricky part. If you need furniture collection and delivery services in the Denver area, call Metro Moving & Storage today.
We have over 45 years of furniture moving and delivery experience. It's no wonder why we're a trusted name in the Denver area. We've helped thousands of families just like yours get their new furniture delivered safely and on time.
We have the years of experience and in-depth knowledge needed for moving furniture. This is what makes Metro the best furniture moving company in Denver.
Your Local Furniture Pickup and Delivery Service
Our specialty furniture delivery and moving service is designed with your needs in mind. Whether your new purchase was a new bedroom set or an HD flat-screen TV, we can pick it up.
Did you order your furniture online? Our crew can handle any heavy items you may have purchased. They will get your furniture set up and ready to use as quickly as possible. Our excellent customer service makes this happen.
We offer the ability to receive your new furniture at our warehouse from wherever you ordered it. We can then deliver that furniture directly to your new residence.
This helps when you purchase new furniture for your home or office. This saves you time, money and sweat. We know the moving process inside and out.
If you don't want to pay for a complete moving package, our furniture delivery service is perfect for you. We provide assistance in the heavy lifting. We can alleviate common problems with moving.
We can help you move your new furniture if you're redesigning your home. We can also help by picking up items ordered from a warehouse and bring them to your desired location. Either way, Metro Moving & Storage can get the job done safely and with no hidden fees.
We go the extra mile when it comes to moving furniture. It doesn't matter the piece of furniture; we will handle it for you. We are your professional movers of Denver, Colorado.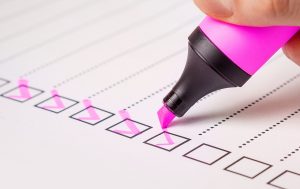 Furniture Moving & Delivery Process
Customer orders furniture, commodities, or other high-value goods and can't pick them up.
We receive these goods at the Metro Moving & Storage warehouse in the Denver area.
Our furniture moving crew carefully wrap and deliver the furniture to the customer's residence.
Furniture unloaded/installed.
Get Your Furniture Moved Today
When it comes to moving furniture, our vast years of experience speaks for itself. The next time you're in need of furniture moving services in the Denver, Colorado area, call Metro Moving & Storage. Do you have any questions regarding our furniture delivery services? If so, call us today at (303) 798-9313 or fill out our online request form for a free moving quote.