Senior Moving Services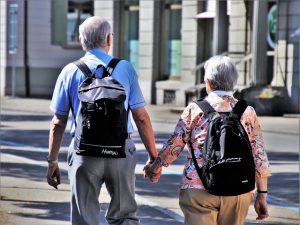 If you're in the Denver area and are looking for a moving company that has a family-first mentality and experience with senior moving, call Metro Moving & Storage today. Since 1969, Metro Moving & Storage has assisted the seniors of the Denver area by providing quality, competitively-priced moving services. Throughout our years in the Denver community, our moving company has grown tremendously. Our experience has allowed us to master all areas of the moving process, as we have been exposed to moves of all shapes, sizes and sensibilities. Metro Moving & Storage brings compassion and understanding to a move, ensuring everything is handled to your expectations. That's why we are a preferred mover for seniors and their families in the Denver area.
Our Relocation Specialists Make Senior Moving a Breeze
When you choose Metro Moving & Storage, you get a Relocation Specialist, who's goal is to record and coordinate every detail of your move. This way, we can make your move run as smooth and stress-free as possible. Personal belongings and family heirlooms will be noted and will receive extra attention, as they are packed and loaded by our team of professional senior movers in the Denver area. We take great pride in providing seniors and their families with efficient moves and the timely, safe delivery of their goods. But above all, we love providing family-like customer service and keeping everyone informed on our moving process so you're left with nothing to worry about.
Contact Us for a Stress-Free Senior Moving Experience
Whether you're moving from one home to another, to a retirement community, or to another state to be closer to family, Metro Moving & Storage is prepared to make your relocation to or from the Denver area seem effortless. So, if you're looking for a Denver moving company that can bring the right personal touch to a senior move, don't hesitate, call Metro Moving & Storage today. You can contact Metro Moving & Storage at (303) 798-9313 or fill out the online estimate form for a free in-home quote.