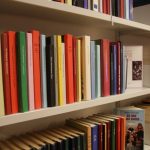 Book Collection Moving Services in Denver, Colorado
If you're moving a library collection in or around the Denver area, you can trust Metro Moving & Storage to deliver a safe, stress-free move with no hidden costs. Our knowledgeable and friendly staff, combined with over 40 years of experience in the moving industry, has built us a reputation as a trusted name when it comes to library moving.
Whether you are moving a valuable collection of rare books, archives, or a school library, the library moving crews at Metro Moving & Storage have handled it all and will create a moving plan that ensures a successful relocation. This is why we are considered the best among other library moving companies in Denver, Colorado.
Stay Organized
Moving library collections is a specialty service not all professional movers can offer. Special equipment and extreme attention to detail are necessary when moving library books in order to ensure that all books and furniture are protected throughout the move.
Items can easily get lost during library relocations. Fortunately, we are fully licensed and insured. Moving books can be an especially tricky task. Not to mention keeping the books in the same condition you had them in before the move. Our expert crew knows how to carefully handle your belongings and we assure you that nothing will be damaged.
Staying organized is key, so our library moving experts will work with you to form a detailed moving plan that covers everything from the proper packing of all of your books to the careful moving and unloading of everything at the new destination. We have the correct size shelving units to keep your books safe from harm during your move. There is nothing to worry about when you trust Metro with your library moving project.
Outstanding customer service is our measure of success on any move, so we will handle each step of the moving process with precision and professionalism. We have dozens of years of experience in both public and private library moving. You can trust in our crew to get the job done right for you.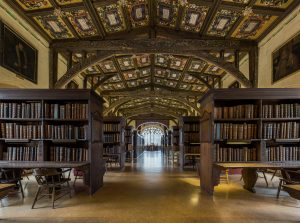 Library Moving Services
We are a full-service library mover in the Denver area. Some of our library moving services include:
Move planning – Budget proposals, floor plan design, stack and furniture layout design.
Furniture and shelving installation.
Recycling and disposal.
Cleaning – Vacuum and hand cleaning.
Rental – Book cartons, book bins, furniture dollies.
Short-term and long-term warehouse storage.
As you can see, we have the strong capability to help you make your move as stress-free and as easy as possible. It doesn't matter what kind of book collection you're looking to move. If you have a special collection of rare books, we have it covered. If you're looking to move a public library, we have that covered too. No wonder why we're viewed as the best library moving company in Denver, Colorado.
Move Your Library or Book Collection Today
Our experience speaks for itself when it comes to moving libraries and book collections, so the next time you're in need of professional moving services around the Denver, Colorado area, call Metro Moving & Storage. If you have any questions about our library moving services, call us at (303) 798-9313 or fill out the online estimate form for a free quote.