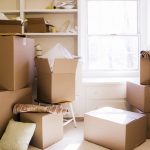 Specialty Moving Services in Denver Colorado
Are you planning a move in the Denver area? Do you own items that are fragile or need special attention? At Metro Moving & Storage, we have a team of professional specialty item movers who have dedicated their time to perfecting the moving of unique items. Whether you're moving across the street, across the state or internationally, Metro Moving & Storage will ensure your specialty items are packed and handled properly. Our specialty moving services are top of the line. The customer service we provide to you is high quality. You don't need to look any further than Metro Moving & Storage for your specialty moving needs. The highly trained moving crew that we have on hand are experts in their field. We provide nothing less than the best professional moving service you can find in Denver, Colorado.
Metro is Your Local Specialty Moving Company in Denver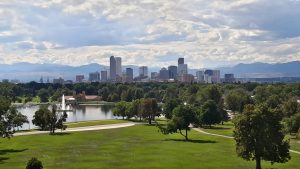 Since 1969, we've helped families across Denver, Colorado move efficiently and smoothly. In doing so, we've moved items of all shapes and sizes. Our 40+ years of experience has exposed us to a fair share of specialty moves, and over the years we've developed a keen understanding on how to handle a variety of unique and delicate objects. Items like pianos and pool tables are oddly shaped and can be extremely heavy. On the other hand, antiques or delicate family heirlooms are light but need to be packed and handled in a completely different way. We have tons of years of experience in handling both sides of the spectrum. Grand pianos can be especially tricky to move. Our crew knows how to handle them. Our professional team of Denver specialty movers have tried-and-true practices that allow them to adapt their moving techniques to your items at hand. We have custom crates that we can put your valuable items in. There's no need to worry when you put your faith in Metro. We have you covered.
Some of Our Services Includes:
As you can see, we can do more than what other moving companies offer in Denver. We are also an interstate agent for Johnson Storage & Moving Van Lines, which means that we have access to a wide variety of resources that other moving companies just don't have nationwide.
Specialty Storage Company in Denver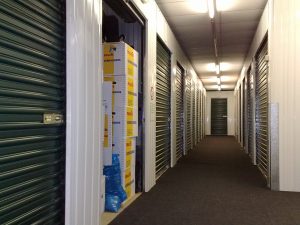 If you need warehouse storage along with your specialty move, we offer that too. Our warehouse storage containers are placed in a climate-controlled and secure area. You can store your specialty items in them, such as gun safes and antiques. Pianos are carefully wrapped and kept in a separate area. Our storage facilities are always available for you to use. In between moves, the storage capacity we offer can come in handy. As a member of the Better Business Bureau with an A+ rating, you can rest assured that your valuable belongings are in good hands. We make sure to take proper care of your items during the moving process.
Contact the Best Specialty Moving Company in Denver, Today
Our experience speaks for itself when it comes to specialty moving services, so the next time you're in need of a specialty mover in the Denver area, call Metro Moving & Storage. If you have any questions about our moving services, call us at (303) 798-9313 or fill out the
online estimate form
for a free moving quote.